The Accounting, Business and Management (ABM) strand provides a great foundation for anyone entering the world of business and entrepreneurship. And today's digital age offers a lot of resources to those who are pursuing ABM jobs.
Learn skills and boost your credibility for various ABM careers through online learning!
Here are 5 ABM fields you can pursue and how to best prepare for them:
1. Accountancy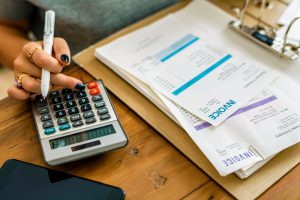 If you enjoy the numbers game and the thrill of finding financial solutions, this career may be the one for you! A career in accounting offers a strong path to advancement; You could eventually become a Certified Public Accountant (CPA) and pursue a high-paying career!
This online course provides a great introduction to finance. Master technical skills in financial analysis, accounting standards, statement analysis, and so much more. Not to mention, the course is offered by the University of Pennsylvania, which will award you with a certificate when you finish the course!
Do you enjoy managing, planning, and executing projects? How about seeing an end product, knowing you had a strong influence in making it happen?
Project management may be a great career to consider! As a project manager, you will look into all aspects of a project from expenses, timelining, to risk management. A project management career is a holistic path, teaching you the principles of being a leader to a multidisciplinary team.
Take up these courses from the comfort of your home, and prepare for your project management career; You can even take some of these classes at no cost!
Management consulting is the field of finding improvements to an organization's efficiency, effectiveness, and performance. If you enjoy the problem-solving thrill that comes with analyzing organizations, you may want to look into this career.
This short course not only teaches students what valuable consulting is all about, but also how to package sellable consulting products. Learn to think about consulting differently and bring something unique to your career!
Learn how to understand different types of clients, funds, interest schemes, and so much more!
This short course will teach you how financial markets work and how financial methods and institutions affect each other. Not to mention, this certificate course is offered by Yale University, which would boost your credibility as you enter the world of finance and investment banking!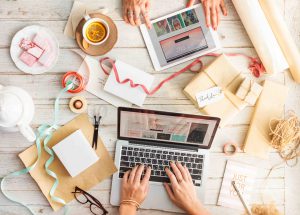 Building a business from scratch is a great way to learn what it takes to be a leader and a businessman. Entrepreneurship focuses on almost all aspects of running a business from managing operations, developing marketing plans, designing new products, to managing finances.
Give this online course a look if you're planning to pursue a career in entrepreneurship. Offered by the University of Pennsylvania, this certificate course will equip you with skills in growth and exit strategies, finances, and organizational management.
Whichever career you pursue, you will be able to find tons of ways to prepare for your future in Accounting, Business and Management. Check out our other online learning opportunities and find the best fit for your education-to-career path!
Tags:
ABM careers
ABM jobs
accountancy
accounting business and management (ABM)
Career
consulting
Edukasyon at Home
entrepreneurship
investment banking
job hunting
online courses
online education
online learning