So you're a girl and you like to code? That's great! (And totally possible.)
For a long time in history, we've seen brilliant women discouraged, discriminated, and devoid of oppportunities in male-dominated careers, specifically in the field of Science, Engineering, Technology, and Mathematics (STEM) because… well, they're women. This shouldn't be the case.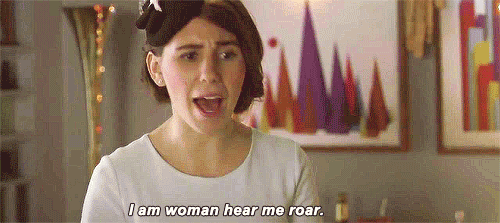 While we're thankful for various movements fighting for women empowerment and paving the way for open doors in the industry, we also believe in providing students that same opportunity to develop their interests as young as they are.
So if you're a girl and you like to code, get right on it! Here's a quick guide on how you can code your interest in programming into a skill, or even a career. Ya ready?
Look up for #inspo.
The fight towards closing the gender and tech accessibility gap in the country is a winning battle (we're sure of it!), but it's NOT meant to be fought alone. Find your tribe! In a male-dominated field like the tech industry, having life pegs who will remind you there's a place for women in STEM will fuel you to move forward. It breeds hope!
If you've a heart for computer programming, let WiTech founder and Executive Director Audrey Pe inspire you! Aside from being one of our Investing in the Future of Young Pinays ambassadors, this 17-year-old high school senior is making an impact in the tech scene through her talks, newspaper column, and growing organization. Talk about #goals!
P.S. Wonder what inspired Audrey to do what she does? She looks up to Girls Who Code founder Reshma Saujani for inspo too!
Learn how to code.
Just like how pep talks work in movies, having tech role models should compel you to take action! Turn your programming dreams into a reality. Go ahead and learn how to code IRL!
One of the best things about technology is making learning opportunities accessible to people. Just search the web and there goes a haven of online resources that can help you grow your programming skills from zero to a hundred just by going through a class. Imagine being a tech genius in the comfort of your own home? Sounds awesome!
Make that happen with AWS Educate! Thanks to Edukasyon's recent partnership with global tech giant Amazon, you can now enjoy free online training for web-based careers like data science, machine learning, and software development. What's not to love, right?
Practice, practice, practice.
Learning a skill is one thing. Applying that skill is another. Practice your way into programming! Just like learning a foreign language, learning to speak Java or Python takes time and a whole lotta practice!
By practice, we mean actually applying what you learn whether that's improving a blog interface or creating your own software app. Who knows what you can do? (Apple and Google are shaking.) The thing about technology is it's ever dynamic, and the only way you can keep up with its fast pace is, in tech terms, through constantly updating your skills.
Learn/earn from experience.
We live in a tech-savvy generation. And that's good news for aspiring technologists like you! Since almost everything is being digitized nowadays, and people are most probably living online as much as they do offline, nothing comes close to opportunities related to the world wide web. You might as well maximize it!
Make your programming skills work for you. Ever wanted to be a content creator? Your coding skills can help. Want to score your dream internship? Your coding skills can help. (Btw, interns are welcome at Edukasyon!) Need a side hustle? Your coding skills can help. Technical experience is hard to come by, but opportunities are plenty. Seize it!
Join a community.
Programming is more fun when learned and done in a community. Go ahead and meet other people who share the same interests as you! By building relationships with fellow aspiring technologists (read: connections are important!), you don't only grow your professional network but also open up yourself to learn from people who have gone ahead of you in terms of tech expertise. Win-win!
One of the ways you can involve yourself in a community is by joining events specially created for your interest group. For starters, young coders like you can join WiTech's WiTCon (Women in Tech Conference) this coming April 6th (Saturday).
This one-day event is meant to inspire, empower, and celebrate women in tech through talks and workshops. It's open to all high school and college students, as well as educators in any field, so feel free to tag along with your whole squad!
You are never too young to start honing your interest in programming, and you are never too boyish for liking it. If you wish to pursue a career, regardless if it's male-dominated or not, go for it! We look forward to the day when women in tech professions no longer surprise people because it has been the new norm. You can make that happen, girl!
Ready to have fun in coding? Read more inspiring stories of awesome women who prove they can do great things too. All that and more in the All Girls Corner blog section at Edukasyon.ph now!
Enjoying the blog? Register on Edukasyon today!
Tags:
all girls corner
Audrey Pe
Coding
computer science
Investing in the Future of Young Pinays
life
Science Technology Engineering Mathematics
STEM
WiTCon
WiTech
Women Coding
women empowerment
women in STEM
women in tech